Hello there, crypto seafarers! Are you ready to dive into the exhilarating realm of NFT-backed loans? Today, we're embarking on a voyage through the two different ways you can leverage the Sharky.fi platform - earning and borrowing Solana (SOL) using your NFTs. Feeling a little adrift? Fear not! We're here to plot the course and make the journey smooth sailing. Ready to embark? Let's cast off! ⛵️ 💸
Step 1: Dock at Sharky 🚢
Whether you're here to earn or borrow, your first port of call is the same. So here's how to get started: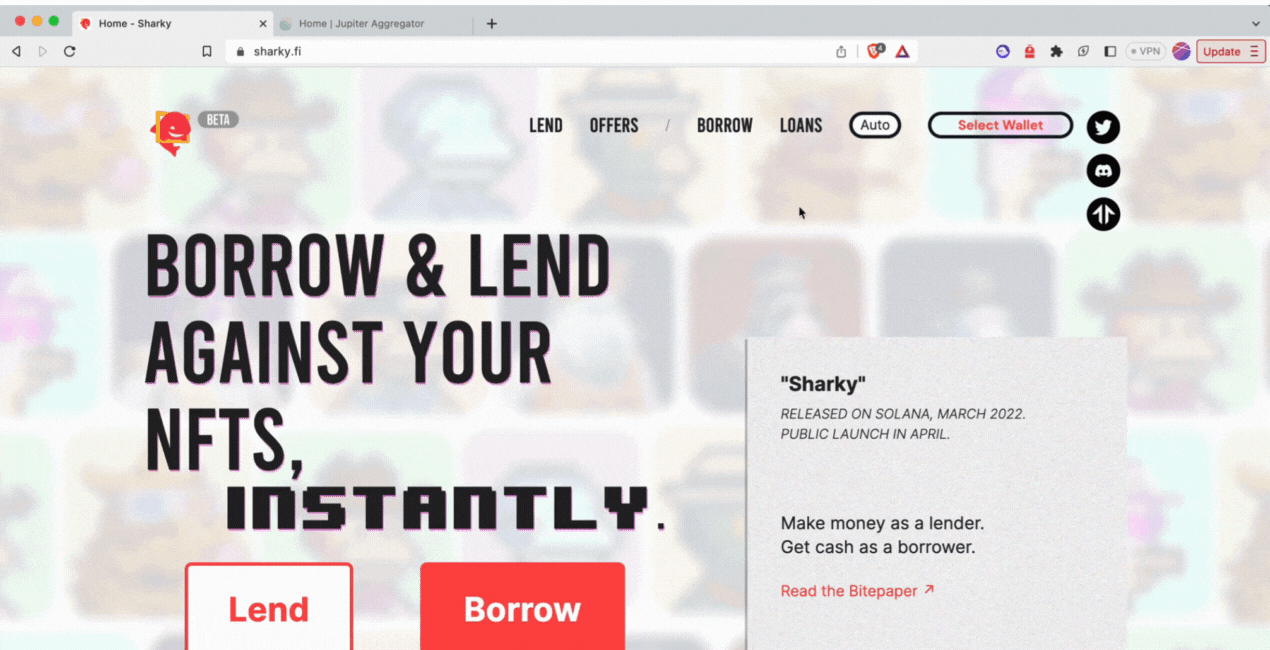 User connecting wallet to Sharky.fi
Step 2: Lending SOL 💸
Is your SOL ready to sail towards profit? Let's set sail:
Click "Lend" Tab
Choose a collection
Set the SOL amount you are willing to lend
Confirm.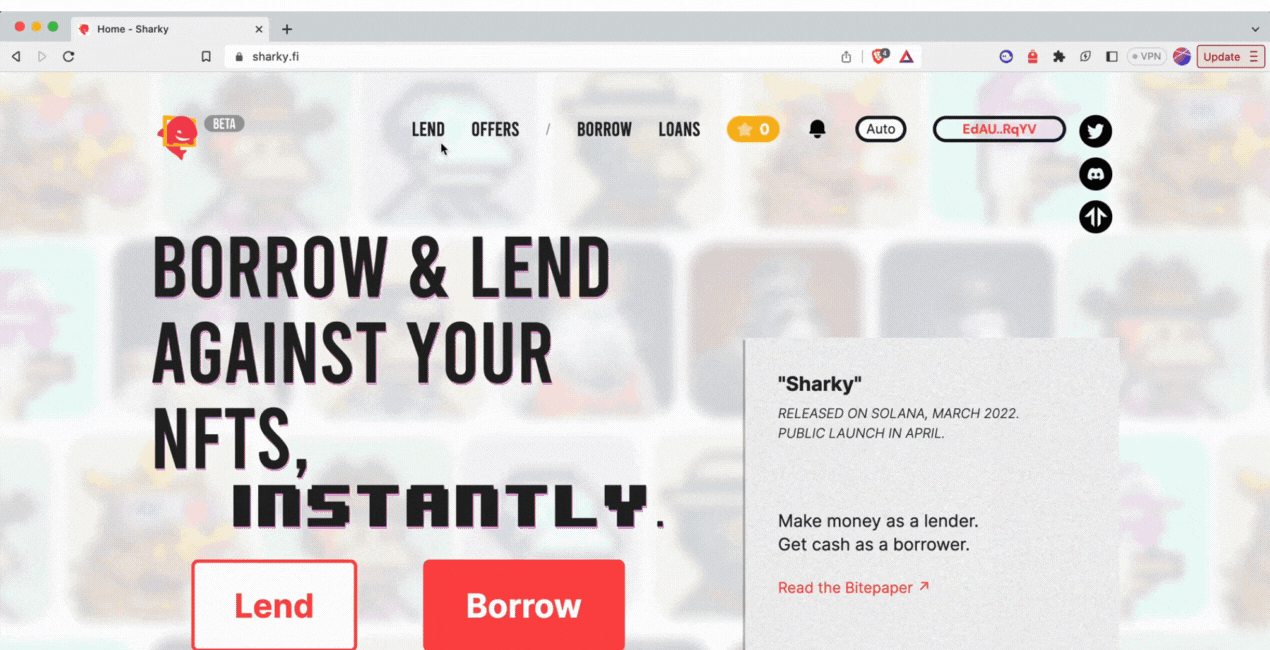 User lending 0.9 SOL against Bonkz (Unrevealed) NFT
Step 3: Borrowing SOL
Perhaps you're keen on borrowing SOL using your NFT as collateral? Here's your map:
Click "Borrow" Tab
Choose a collection
Click "Borrow"
Confirm "Borrow at SOL" rate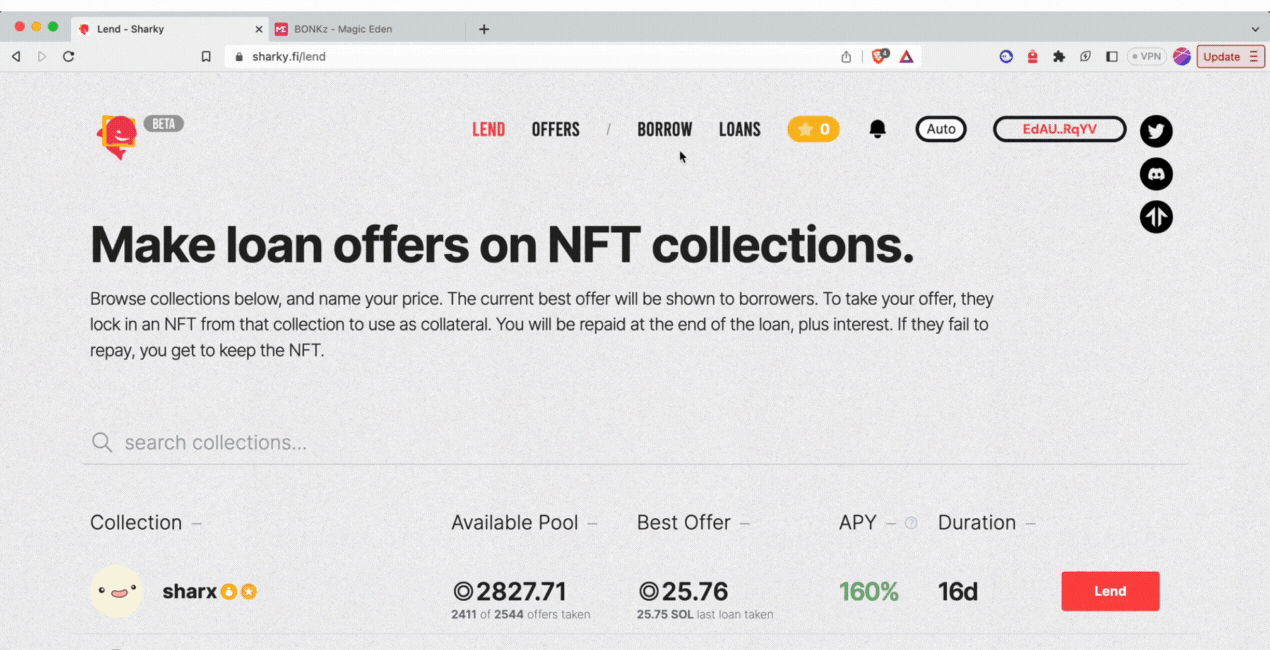 User borrowing SOL against Bonkz NFT
Remember, whether you're lending SOL or borrowing against your NFTs, ensure you're content with the terms. Responsible navigation is essential in these crypto seas.
That's it, shipmates! 🥳
Whether you've set sail as a lender or a borrower on Sharky, you've added a new dimension to your crypto journey and started generating returns. Congratulations on navigating these DeFi waters. 🦈🚀
Did you find our guide useful? If you're eager to uncover more treasures in the vast crypto ocean, peruse our other guides and articles. If you found this guide beneficial, don't forget to share it with your friends. 🧑‍🤝‍🧑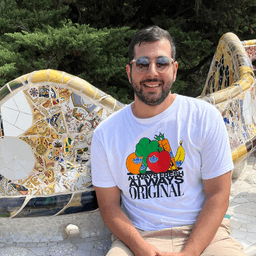 Justin Aiello
NFT Gamer & Blockchain Enthusiast, growing the first on-chain referral system on Solana. Making web3 more accessible, enjoyable & rewarding. 🌳
Join Buddy
Invite your friends
to read this article and earn when they join Buddy and explore web3!
Launch the app
to discover more rewards!