Hello, crypto enthusiasts! Are you excited to dive into the thrilling universe of decentralized finance? We've got just the guide for you! Say hello to GooseFX – your comprehensive gateway to DeFi, made easy and accessible. Today, we'll walk you through how to get started using GooseFX, from wallet connection to order setting. Ready to fly? Let's jump in! 🦆
Step 1: Connect
Visit GooseFX
Click "Launch App"
Click "Continue"
Click "Connect Wallet"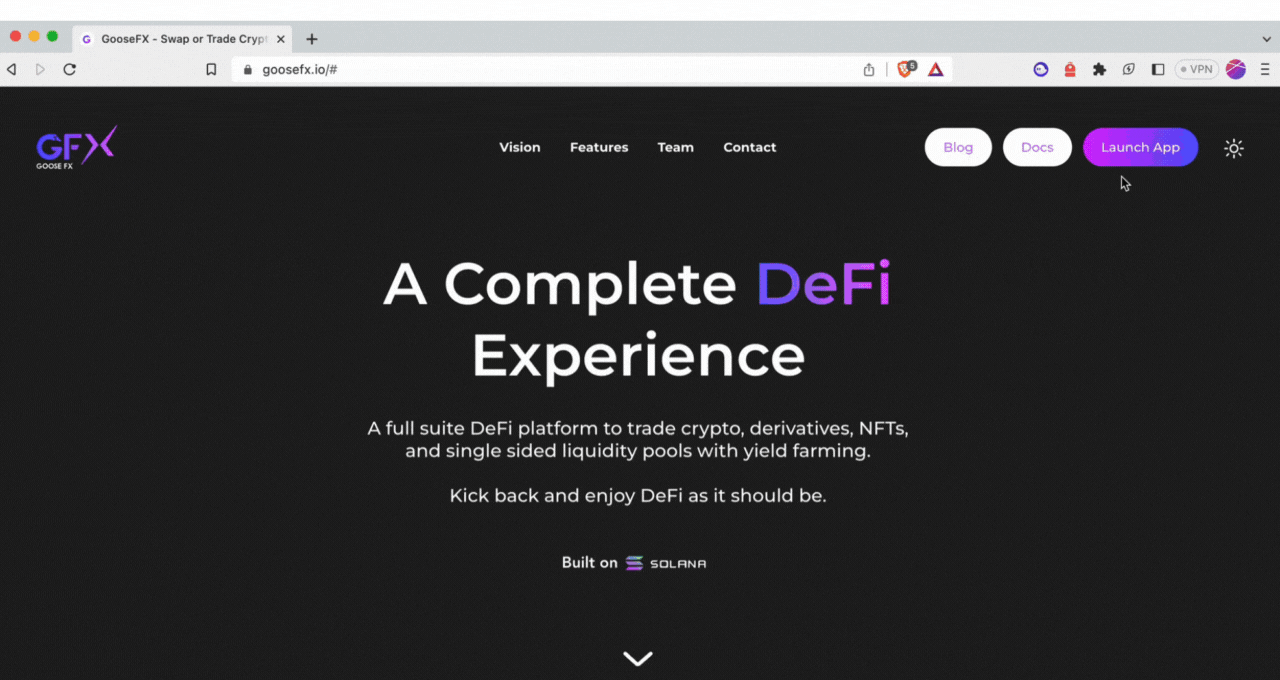 User launching and connecting to GooseFX website
Step 2: Swap
Now, let's swap some coins! Simply select the cryptocurrency you want, and swap it for cryptocurrency you have. You've just made your first swap! It's that easy! 🐕 🔁 💵
Select the coin you have
Select the coin you want
Input how much you want to pay
Click "Swap"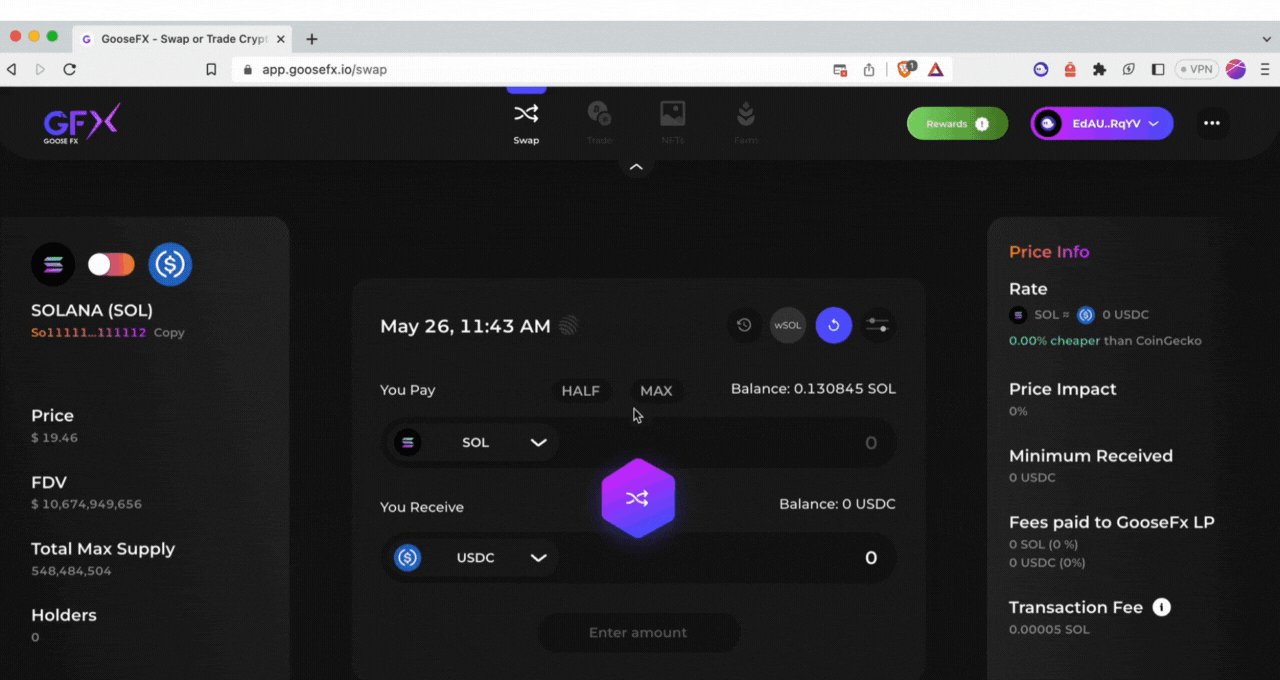 User swapping USDC for Bonk on GooseFX
Step 3: Set Order
You've connected, you've swapped, now it's time to set your orders. The GooseFX exchange, reminiscent of your favorite traditional crypto exchanges, features a decentralized orderbook for a seamless trading experience. 📈
Click "Trade"
Click "Spot"
Select your trading pair
Input order details!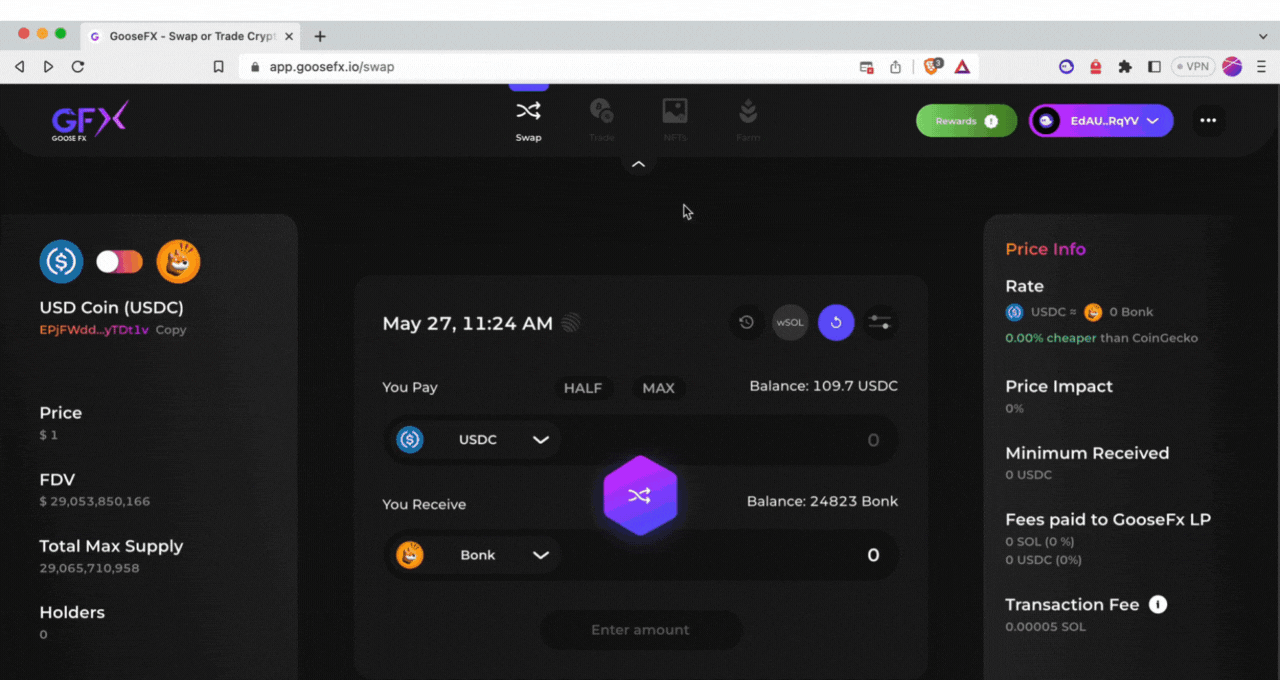 User posting USDC order for Solana
You've connected, you've swapped, and you've set an order on GooseFX! We've arrived at our destination! You're now fully equipped to dive into the world of DeFi & NFTs with GooseFX. Enjoy trading cryptocurrencies, futures, and so much more, all through one easy-to-use interface.
Have a Safe Flight 🦆
Did you enjoy our walkthrough? If you want to see how you can earn with Buddy, check out our other guides and articles! If you think this guide was helpful, spread the love and share it with your friends!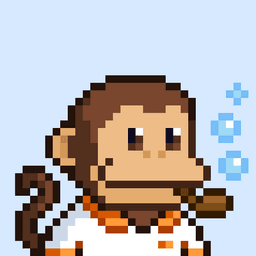 Justin
NFT Gamer & Blockchain Enthusiast, growing the first on-chain referral system on Solana. Making web3 more accessible, enjoyable & rewarding. 🌳
Join Buddy
Invite your friends
to read this article and earn when they join Buddy and explore web3!
Launch the app
to discover more rewards!